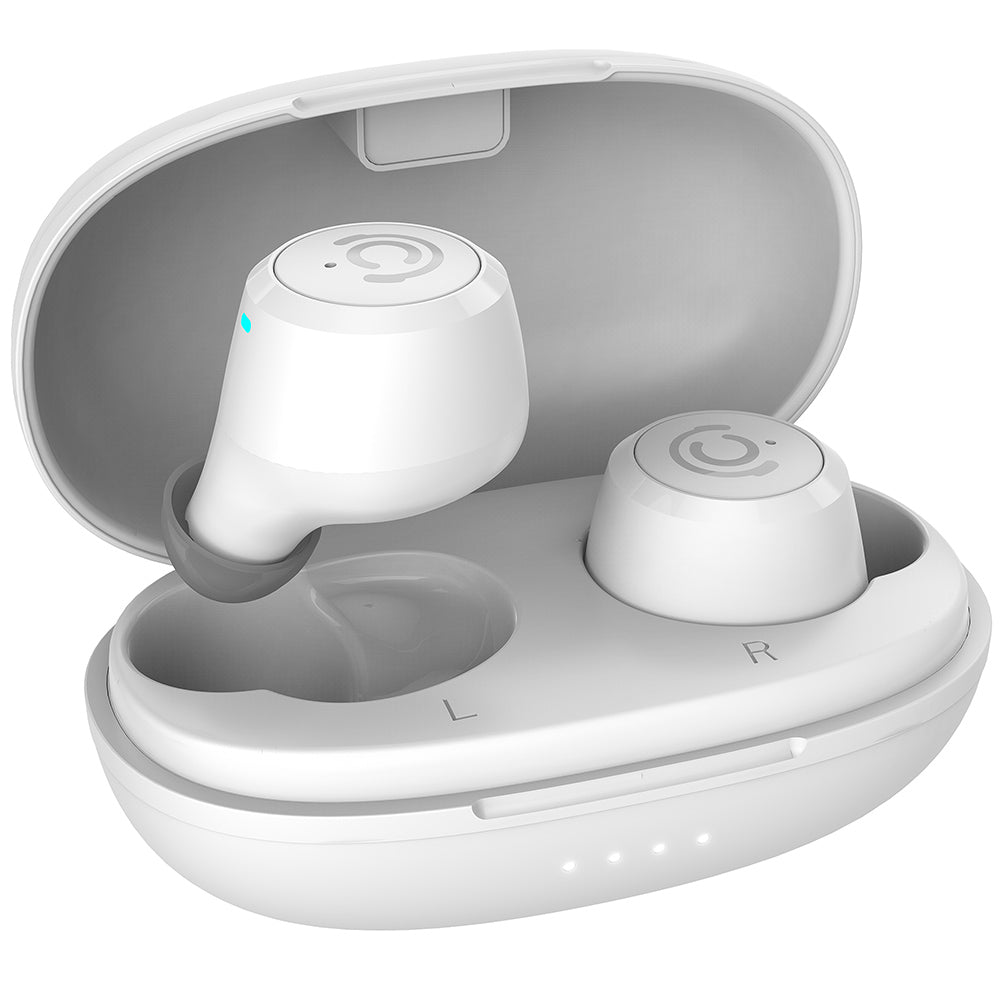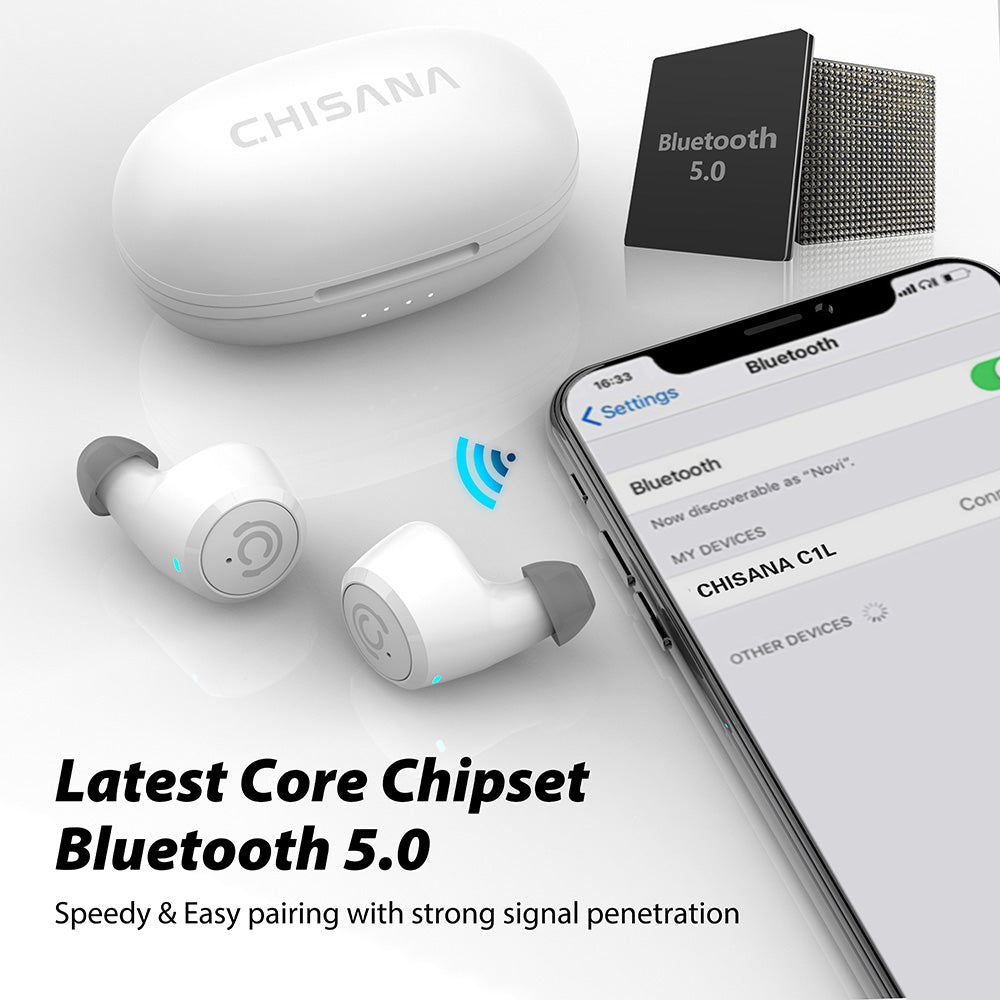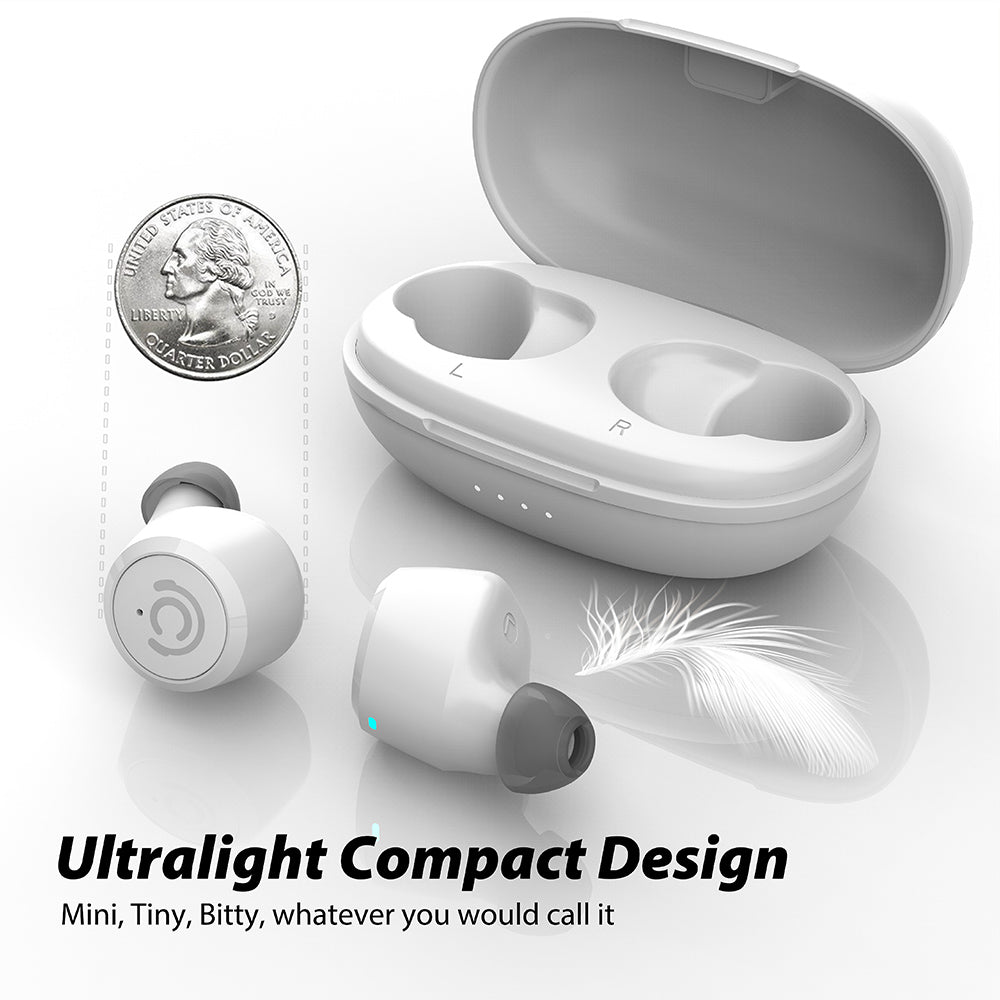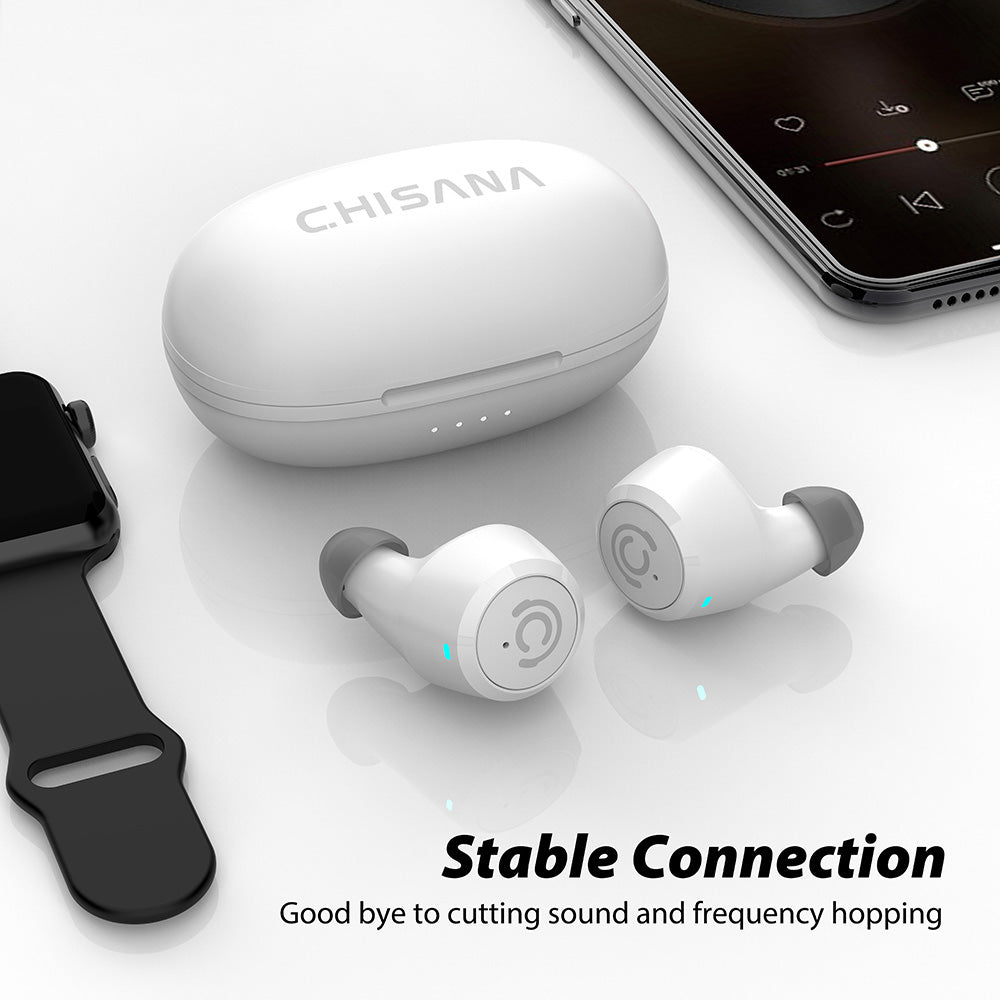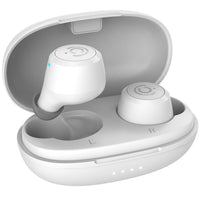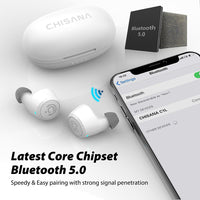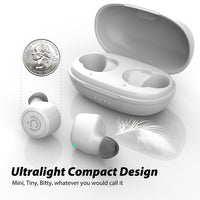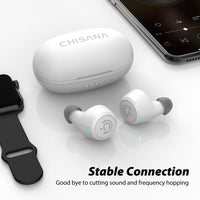 SUBWOOFER BASS WIRELESS EARBUDS
$19.00
INSTANT SAVINGS

• Save
ABOUT THE PRODUCT
EXTREME SUBWOOFER BASS - The Bluetooth earbuds to deliver distortion-free HiFi stereo sound with great power, heavy bass, accuracy, and clarity.
ISOLATED & IMMERSIVE - Bullet shape ear tips maximize music listening experience with better acoustic seal.
COMFORT & FITTING - True 120° tilted in-ear design ensures perfect fit for your ears, never worry about dropping during exercises. Our umbrella shape ear tips ensure maximum comfort for longer wearing scenario.
SPECIFICATION
SOUND FEATURES : Subwoofer Bass+ & HD Sound & 3D Stereo
BLUETOOTH VERSION : V5.0
PLAY TIME (CHARGING CASE): 15hrs 

RANGE: 45ft +
SWEAT ARMOR TECHNOLOGY
GRAPHENE DRIVERS 
Reviewed by Andrew C.
Sound Quality : Great balance and accuracy. In my opinion, these earbuds are great for all kinds of music, pops, rocks, country, etc. Bass is strongly boosted and does offer you a live sound, bringing the music right in your face.

Connection : Bluetooth connection is great, it has a connection range about 40ft and I've been using them in all possible environments and never had a drop, these are the most stable earbuds I've been tested so far.

Microphone : The microphone does pick my voice in a very accurate way, party on the other end had no problem hearing me, though these are not comparable with Airpod but they are still pretty decent.

Battery : The earbuds last about 2.5-3 hours per charge and I usually charge them once a day because I use them at work and during workout. The charging case would give the earbuds 4x charges so the whole set last about 4 days before I need to go ahead and charge the case.

Price : The price for these earbuds is pretty decent and I'm 100% positive that you can't get such a high-quality earbuds at this price range.