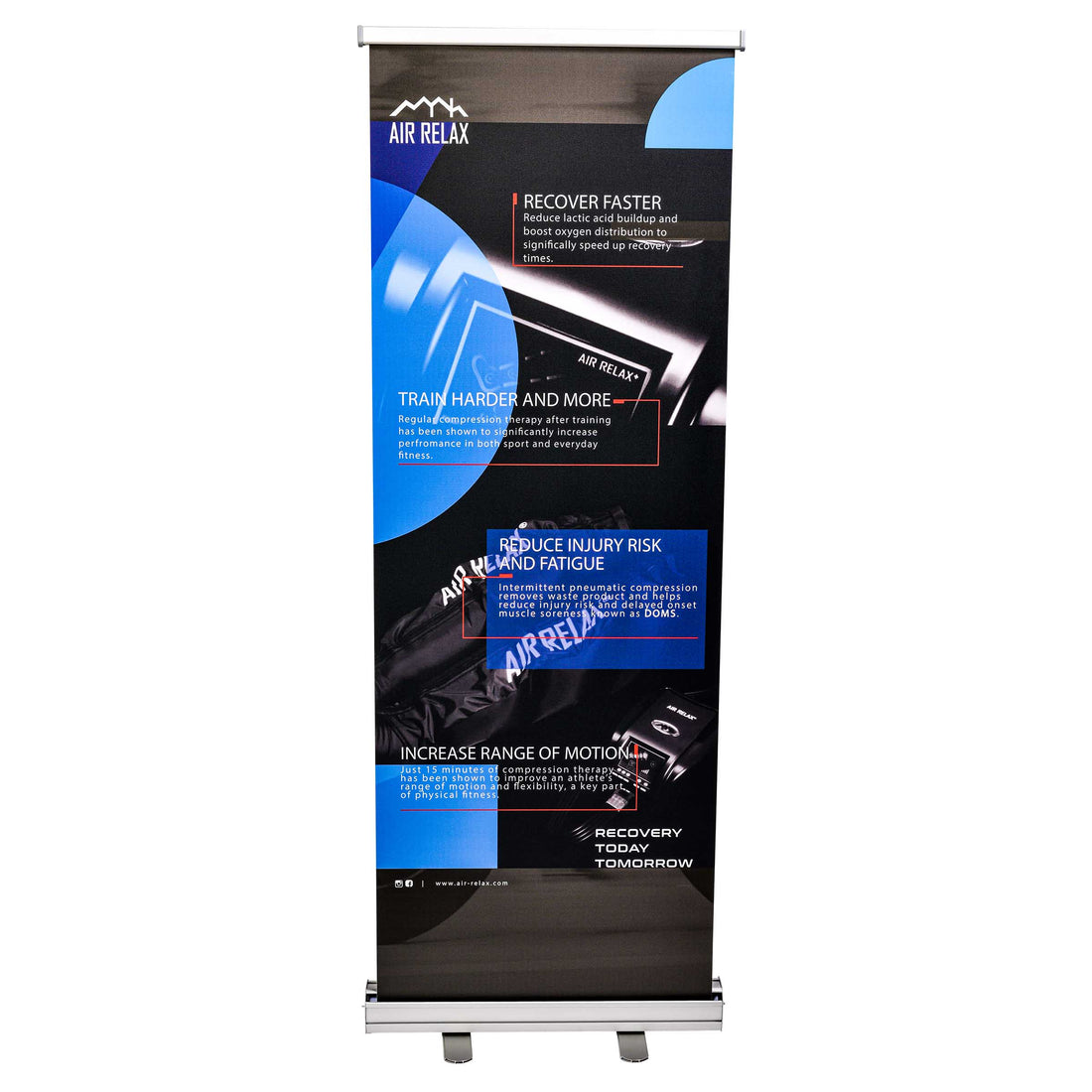 RETRACTABLE AIR RELAX BANNER
$125.00
INSTANT SAVINGS

• Save
Comes with easy-setup frame and bag.
The retractable Air Relax banner, frame, and other accessories come in a lightweight carrying case. You won't have any trouble bringing the parts around to different events or locations.
Use these handy roll-up banners to boost your visibility at farmers' markets, pop-up stores, or advocacy booths.
Custom retractable banners are printed on durable, waterproof, curl resistant poly film material.
Display size is 22D X 36H Inches