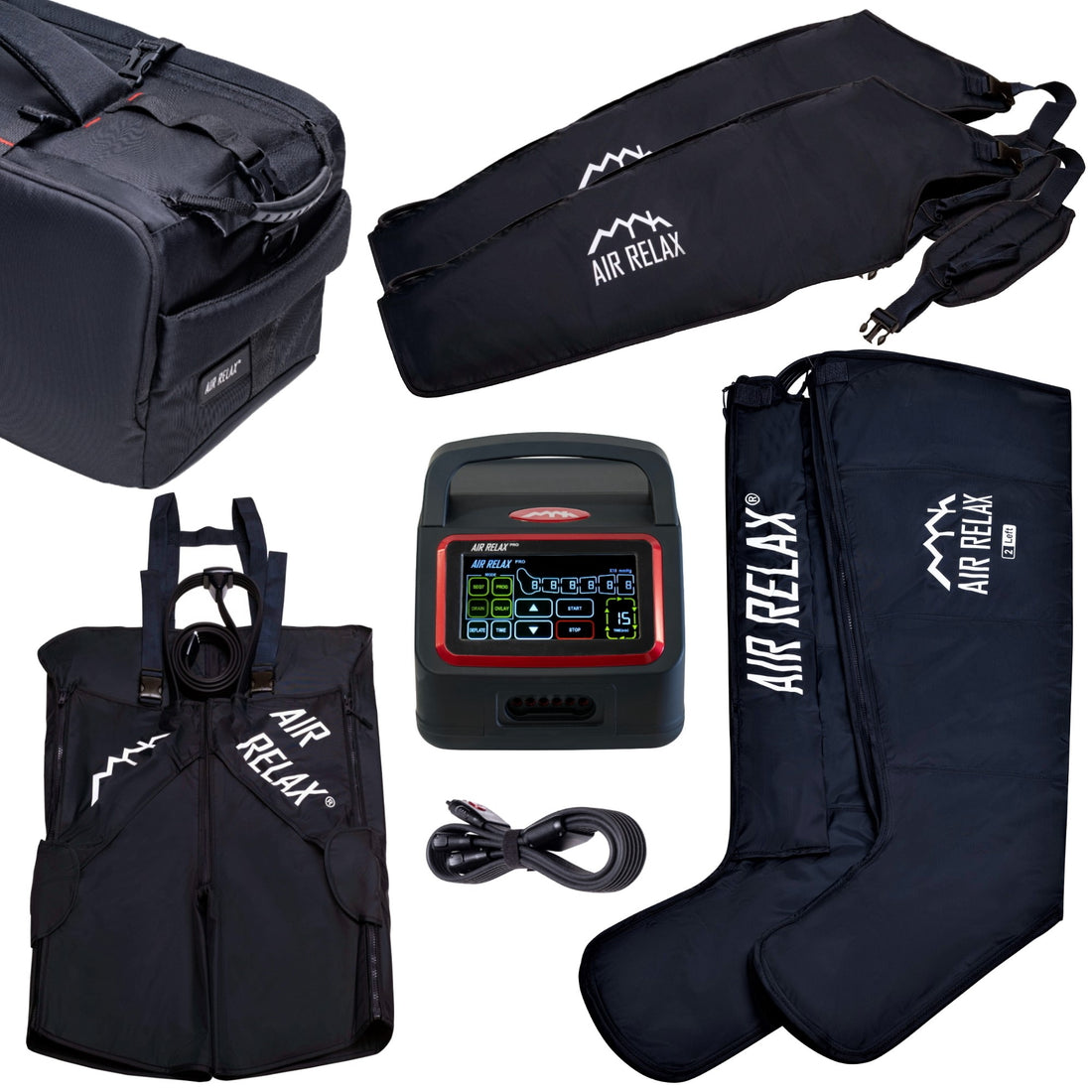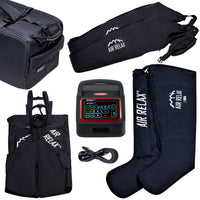 AIR RELAX PRO AR-4.0 BODY PACKAGE SYSTEM
$1,650.00
INSTANT SAVINGS

• Save
ABOUT THE PRODUCT
Body Package- The complete Air Relax Pro AR-4.0 Recovery Compression package for a total body recovery. This is the ultimate package.
Dual Voltage
- Use anywhere in the world indoor or outdoor with voltage independent system and optional battery pack.
Digitally Controlled Operation Cycle - Improved compression P Mode: Progressive, S Mode: Sequential, F Mode: Full Massage and Targeted Compression Mode with 4 Pressure Levels.
Built-In Pressure Sensor - Built-in pressure sensor to measure your leg circumference and pressure is evenly distributed to anyone how big or how small people's limbs are.
Medical Grade Powerful Pump - 60% stronger than other recovery systems.
Fast Cycle- Swift cycle maximizes treatment time leads to 2-3 more compression sequences per treatment than other recovery systems.
User Interface - Straightforward, Provide quick access to all features.
Biocompatible Garment - Non-toxic, lead-free. Tested for biocompatibility and is appropriate to be used for medical applications and meet a high standards of manufacture, biocompatibility, and safety.
YKK Zippers- All of zippers come from YKK that makes the most dependable zipper in the industry. 
Air Relax Pro Body Package System includes- AR-4.0 control unit, a pair of leg sleeves, a pair of arm sleeves, shorts, AC power supply and user manual.
NOTE : Air Relax Pro AR-4.0 is not compatible with AR-2.0 and AR-3.0.
Variety of Uses - This compression device is intended to improve blood circulation and boost lymphatic fluid movement (reduce potential swollen legs/feet), removal of lactic acid (reduce muscle fatigue), improve flexibility, recovery stimulation, and help relive muscle pain and aches.
Remember to consult your Medical Practitioner before using this Compression Recovery System. (CONTRAINDICATIONS.)