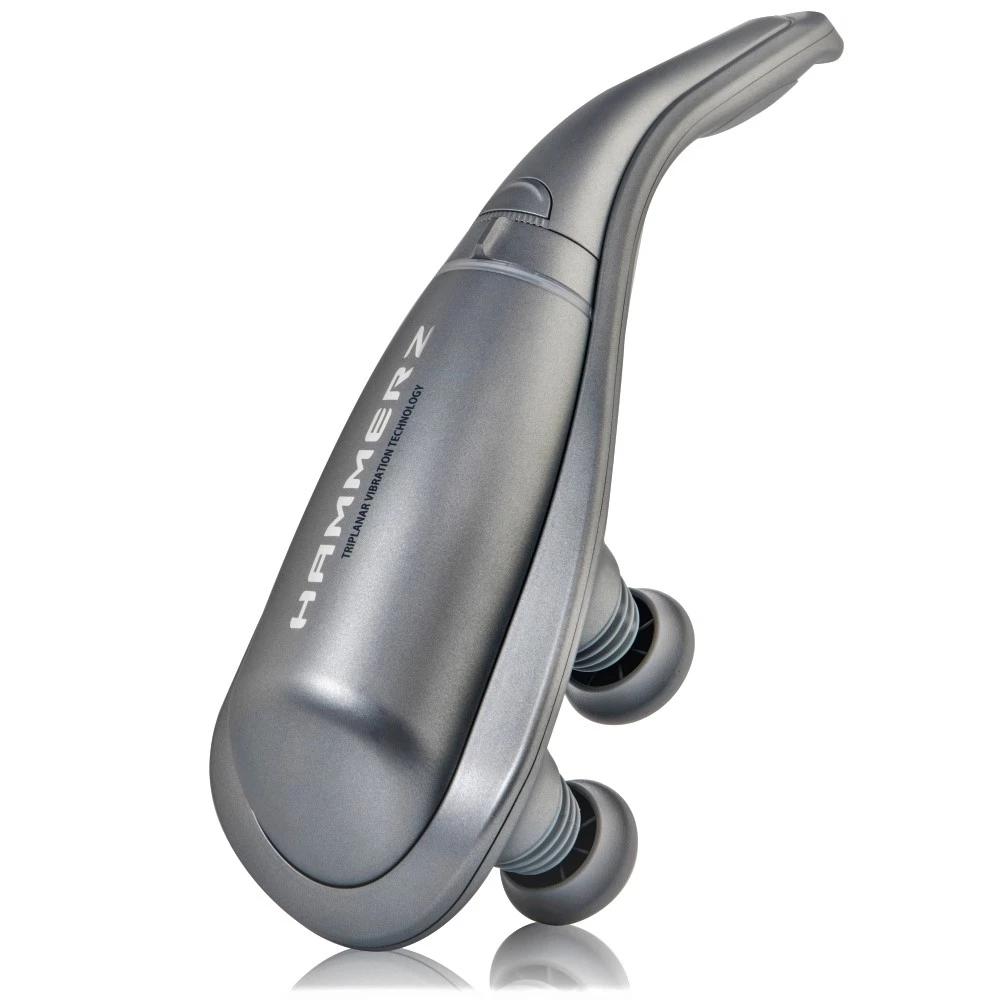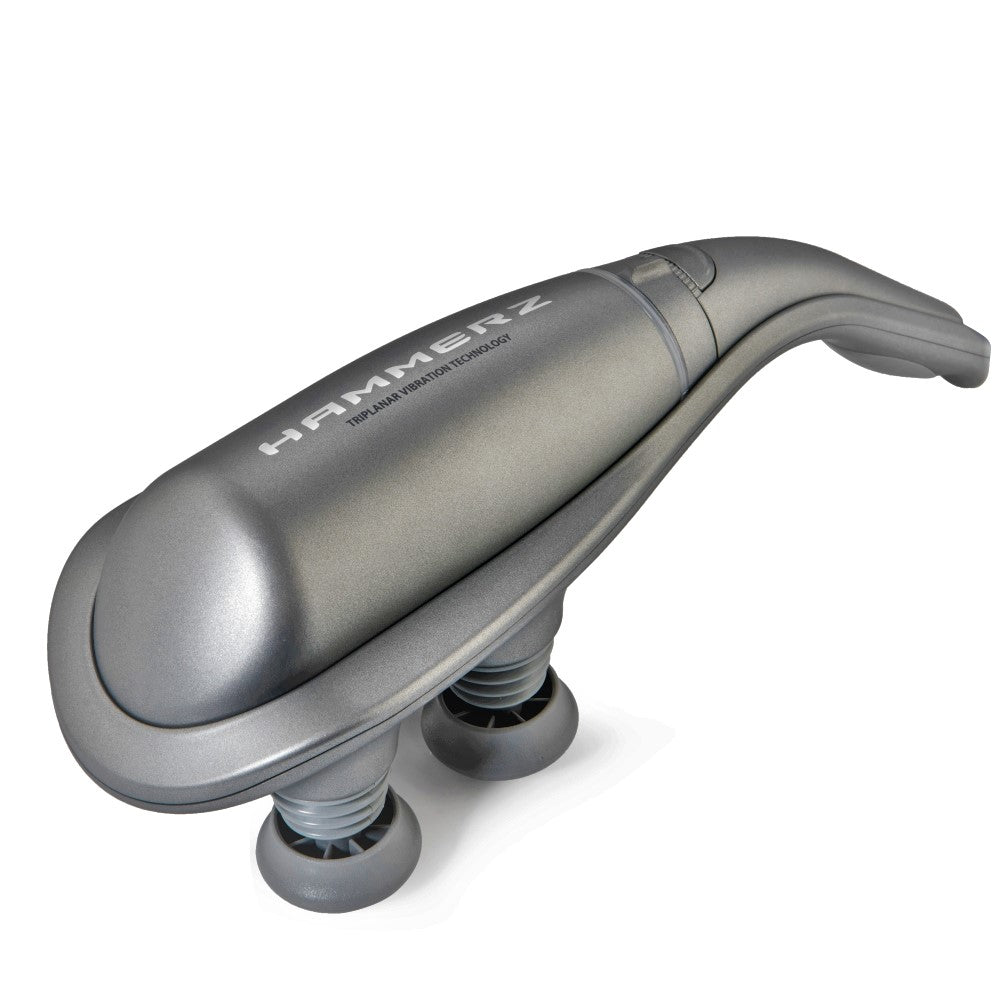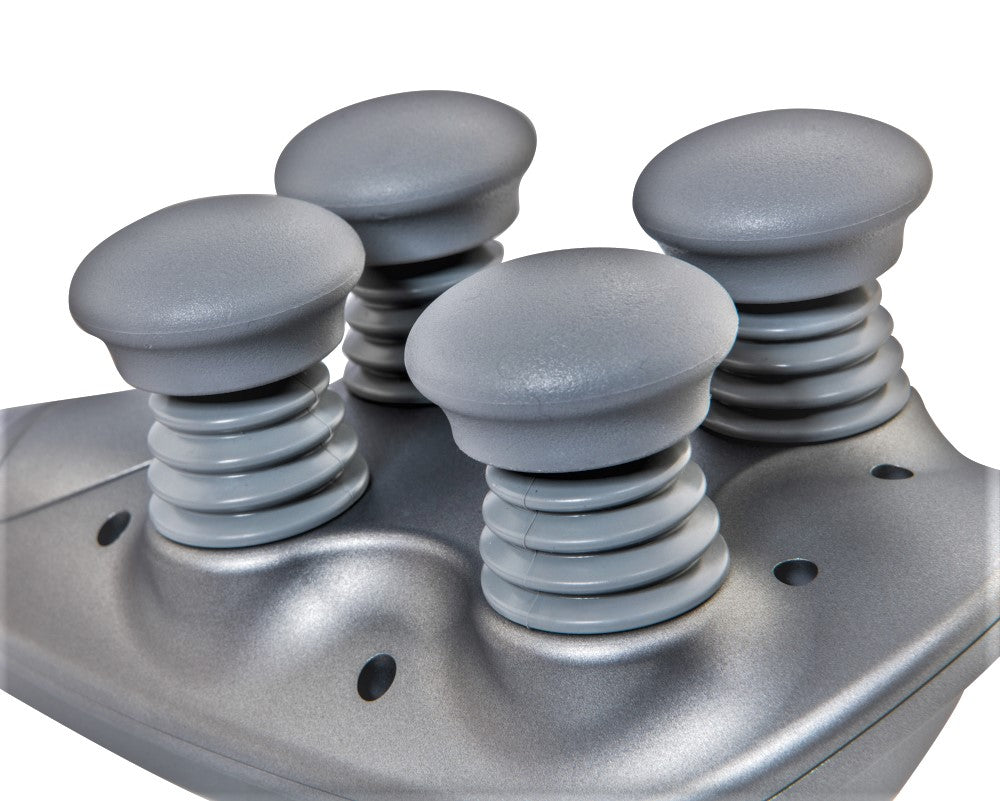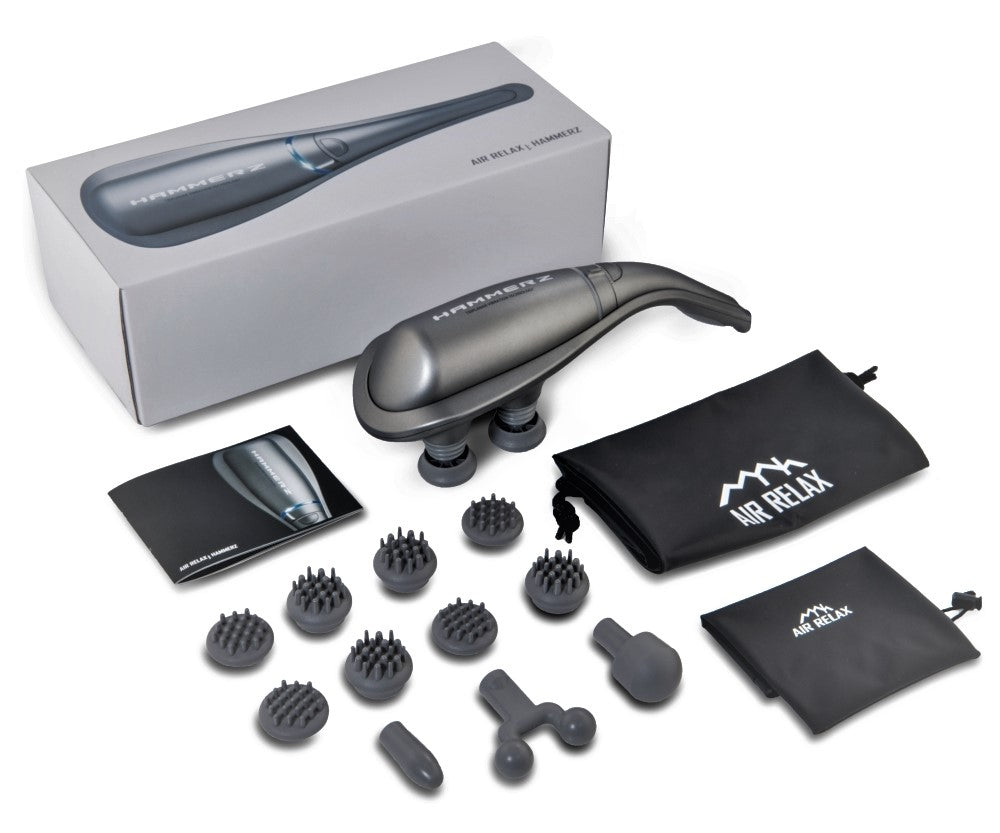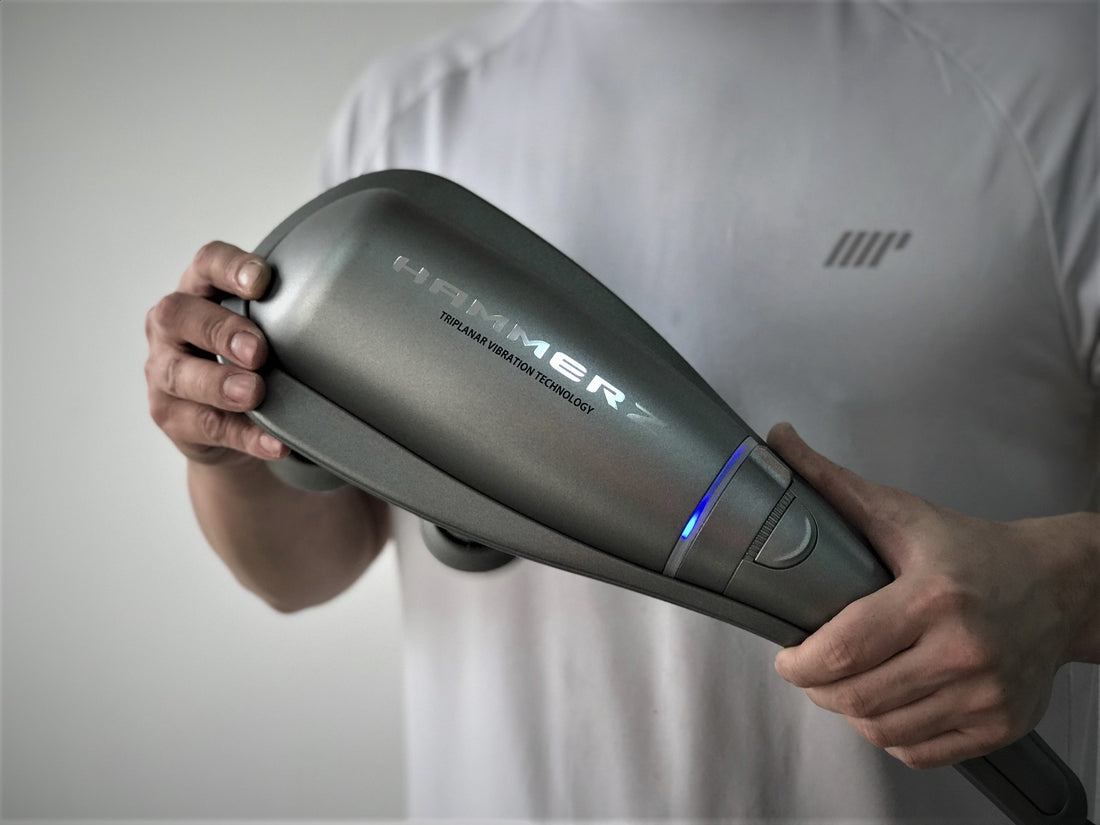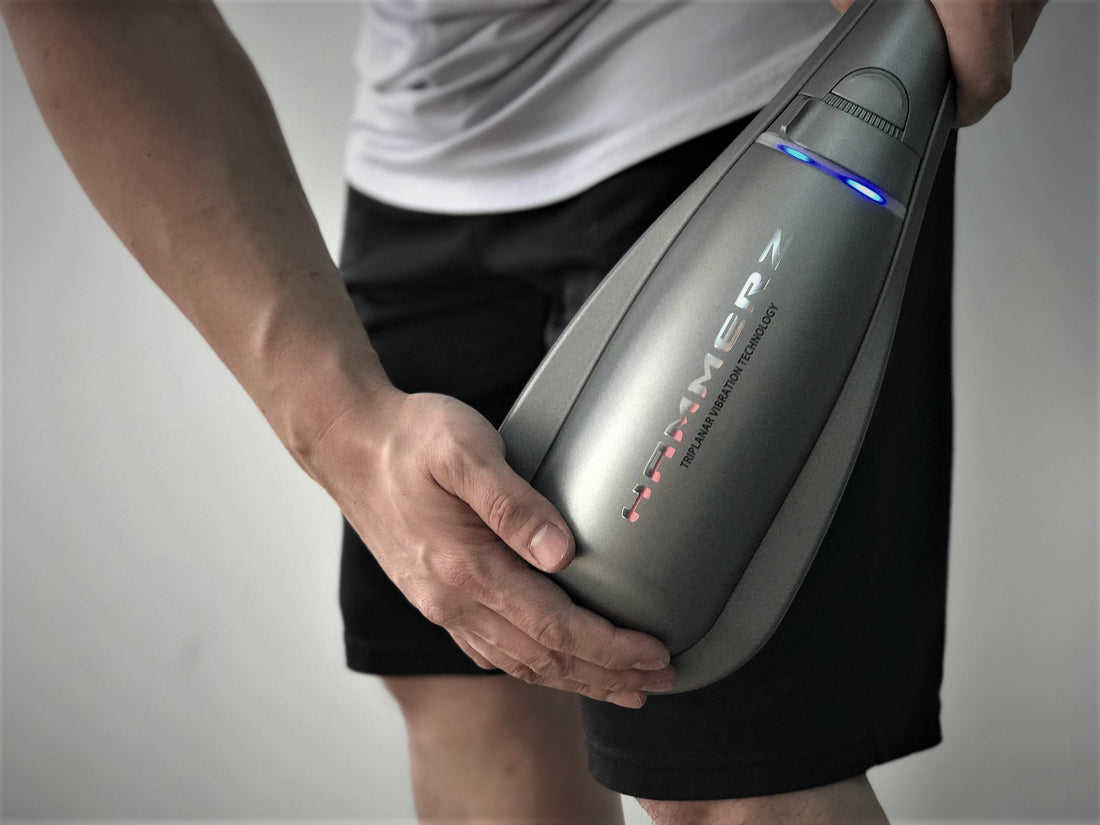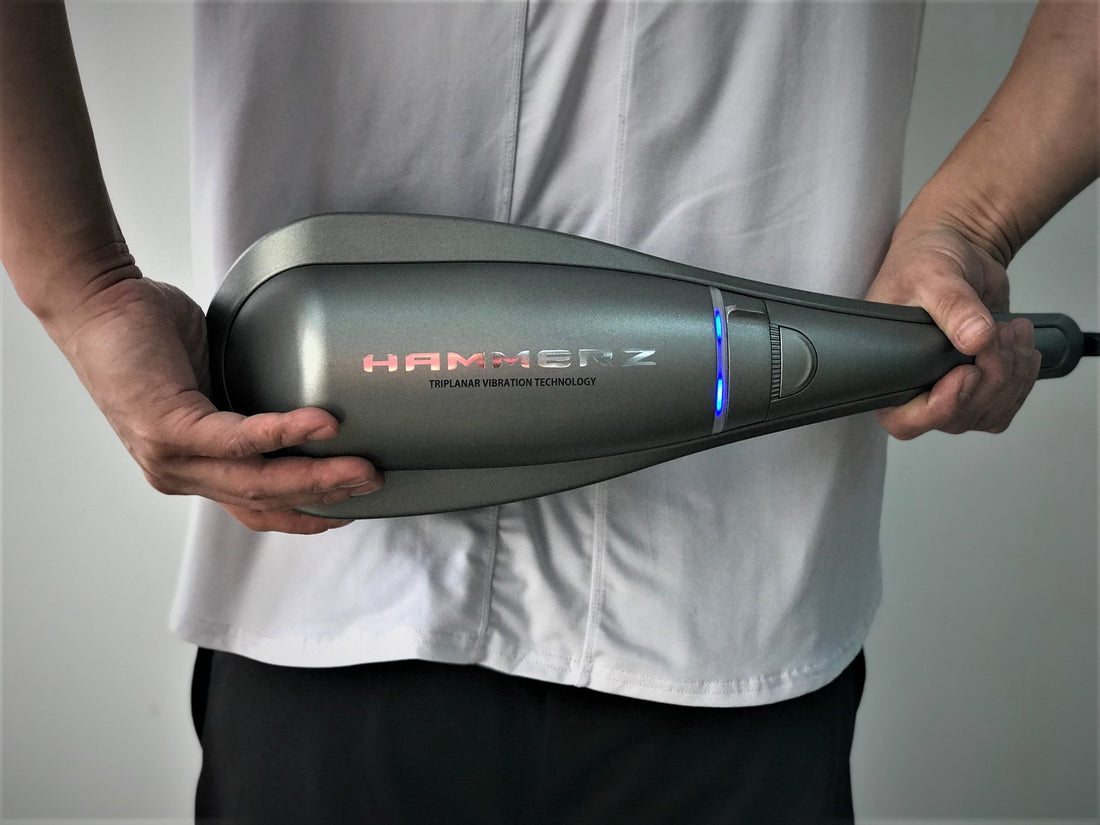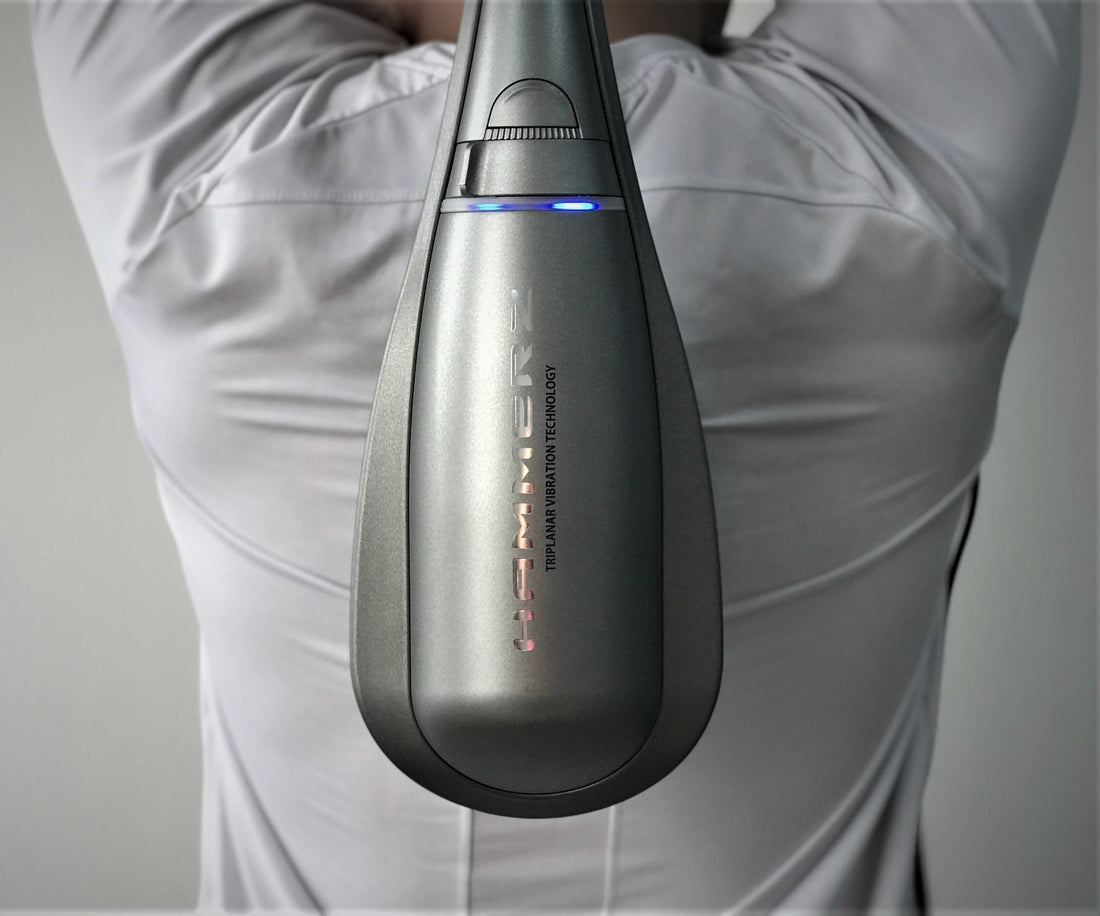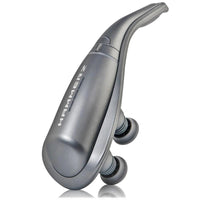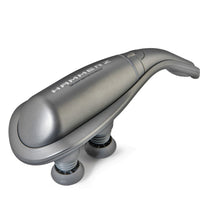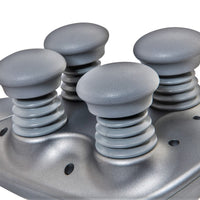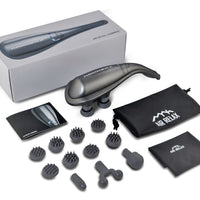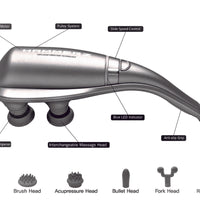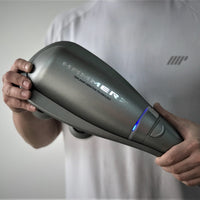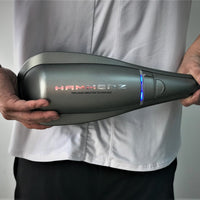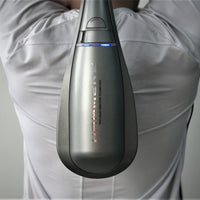 HAMMERZ MASSAGE DEVICE WITH TRIPLANAR VIBRATION TECHNOLOGY
$125.00
Lowest Prices of the Year

• Save
The Hammerz is a professional grade, neuromuscular vibration massager, carefully designed with the requirements of athletes and physically active people in mind and is an ideal tool for recovery and muscle treatment to keep you fit, active and moving.
The high-grade level of design ensures the massager can be used extensively and frequently to help improve performance, reduce recovery time and muscular fatigue, treat stiffness, pains, and soreness and improve blood circulation, detox or lymph drainage, oxygen distribution to the treated area.
ABOUT THE PRODUCT
Hammerz HM-1.0 includes : 110V U.S. version Triplanar vibration therapy device - oscillation (swinging vibration) + lineal (percussion vibration), 15 interchangeable massage heads, 2 carrying pouches and user manual.
Triplanar Vibration Technology, Industrial Grade Motor, Four in One Massage, Variable Speed Control, Anti-Slip Attachment.
15 Interchangeable Massage Heads: Flat Head, Brush Head, Acupressure Head, Bullet Head, Fork Head, Round Head.
1 Year Worry-Free Warranty.
Triplanar Vibration Technology Patent Pending.
Designed by Air Relax.
SPECIFICATION
Rate Voltage: AC 120V, 60Hz
Power Consumption: 40W
Device Size: 17.3(L) x 5.75(W) x 5.5(H)-Inch
Device Weight: 3.65 lbs
Noise Level: 50 dB - 60 dB
NOTE
Do NOT insert [US PLUG - TYPE A] into a 220V outlet. the control unit will be accompanied by smoke and flash and it will be damaged.
Remember to consult your Medical Practitioner before using this Compression Recovery System (CONTRAINDICATIONS).
Learn more about 
Triplanar Vibration Technology